Buffalo, N.Y. — One of the hottest concerts of the summer has officially just been announced.
Tyga will be taking over the Buffalo Waterfront June 11th.
Tyga, who was Grammy nominated for his hit Deuces, is also the artist behind several other award winning songs. Hits including, "Freaky Deaky", "Chosen", "Loco Contigo", "Taste", "Aye Macarena", "Rack City" and many more. He's also been featured on several other hits including "The Motto" with Drake, "Loyal" with Chris Brown, "Ayy Ladies" with Travis Porter amongst others.
The concert will take place at Buffalo Outer Harbor, 825 Fuhrmann Blvd at the Lakeside Event Complex.
Concert goers should anticipate encountering the same security procedures as past shows at Outer Harbor. Smoking, outside food and beverage, weapons, umbrellas and bicycles are not allowed inside the concert venue. For this concert, chairs will not be permitted
VIP tickets are on sale immediately, and general admission go on sale, Friday April 29th. The promoter is warning against purchasing from any third party site or seller. Ticket validity can only be guaranteed directly from eventbrite.
Those planning to attend the show, Buffalo Waterfront recommends carpooling and ride-sharing due to limited on-site parking at 825 Fuhrmann Blvd. There will be ample parking available at 325 Fuhrmann Blvd (250 yards away).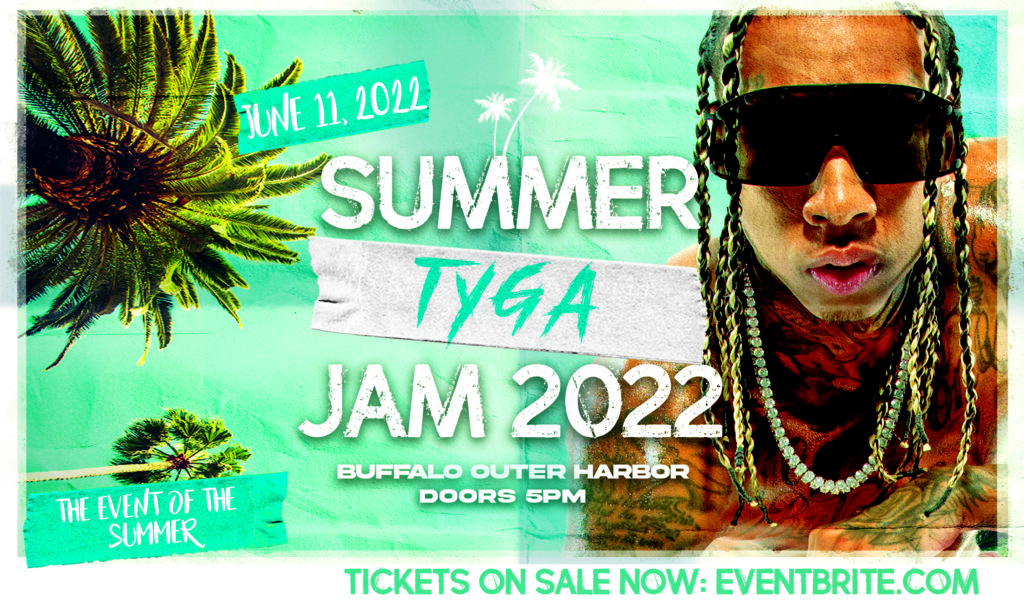 Last year's Summer Jam event sold out.