A gym that claims 0 cases of covid have come from her facility, is closed for the time being thanks to Governor Cuomo's lockdown orders.
Shannon Connors Fitness, posted this sign out front of her business and shared to her facebook page.
Her post read:
Hoping every single person who drives by my facility at 5801 Transit Rd gives a honk or a beep in support of small businesses unfairly closed because our Governor and County politicians have ZERO DATA to support their claims that my facility is a super spreader.

Next up- I'll paint the studio windows and the fitness mobile. Thank you to every single person who has reached out in solidarity and support and has encouraged me not to give up the fight. I am JUST getting started.

When our Governor allows liquor stores, casinos, Wal-Mart, MCDonalds and a hundred other businesses to remain open, one realizes this isn't about protection and keeping you healthy and keeping the community safe but more about punishment and control. They don't want you healthy. Wake up people. It's time to fight back.

-Shannon Connors Fitness Facebook Page
All non-essential businesses deemed high risk, were forced to close in Erie County, as part of the governors micro-strategy which has been elevated to a code orange. The code also bans indoor dining.
Many business owners have been fighting this saying that it's not fair malls can host massive black Friday events, but gyms can't do one on one training and barbers can't cut one client at a time.
Buffalo business owners were one of the first in the country to stand up to attempted enforcement of lockdown orders and it's made national news.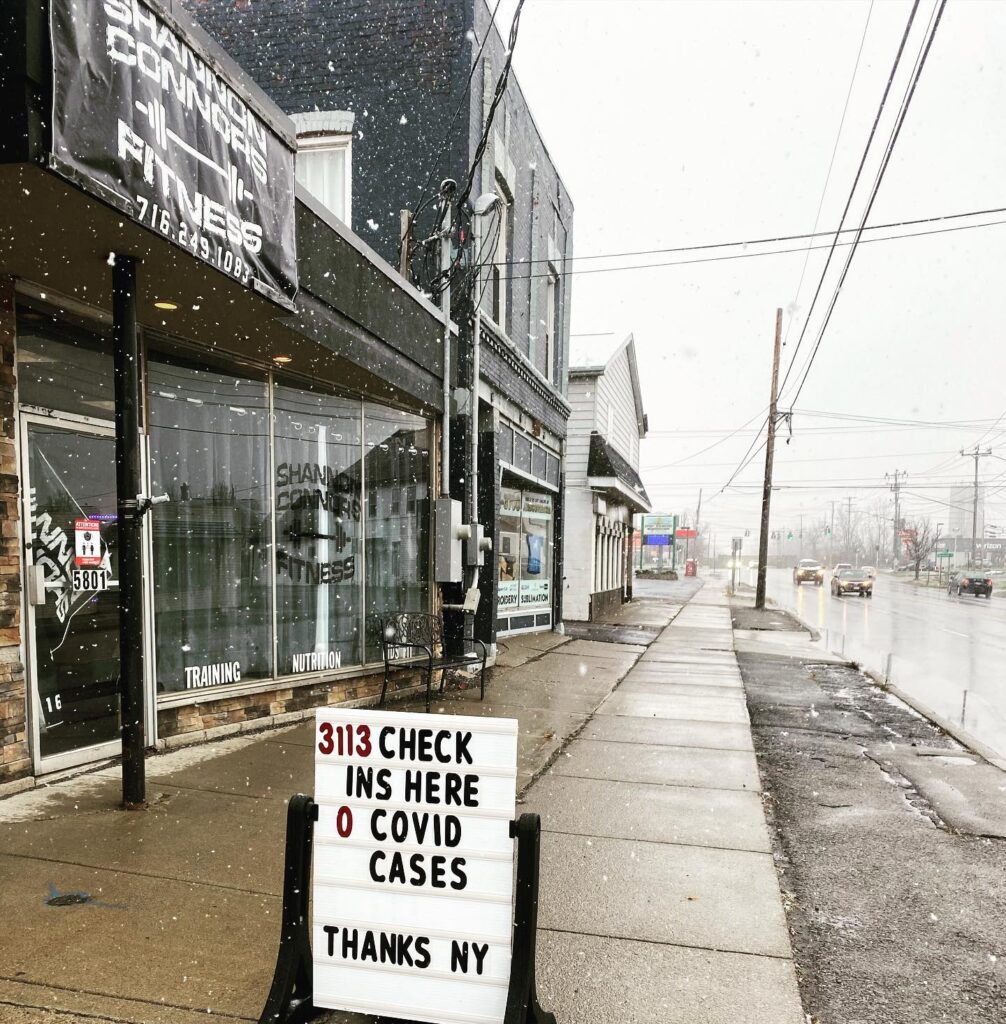 __________________________________________
Tim Walton is a Buffalo entrepreneur and event promoter! Follow on Instagram, Twitter and Facebook for more.