It's a crappy morning in Buffalo after winds have flipped over multiple porta-toilets in the Downtown Buffalo area last night.
Multiple construction sites through out the city, had multiple units set up for on job contractors. With winds exceeding nearly 50mph, many of these were blown over into the street, causing the contents to spill out into the street.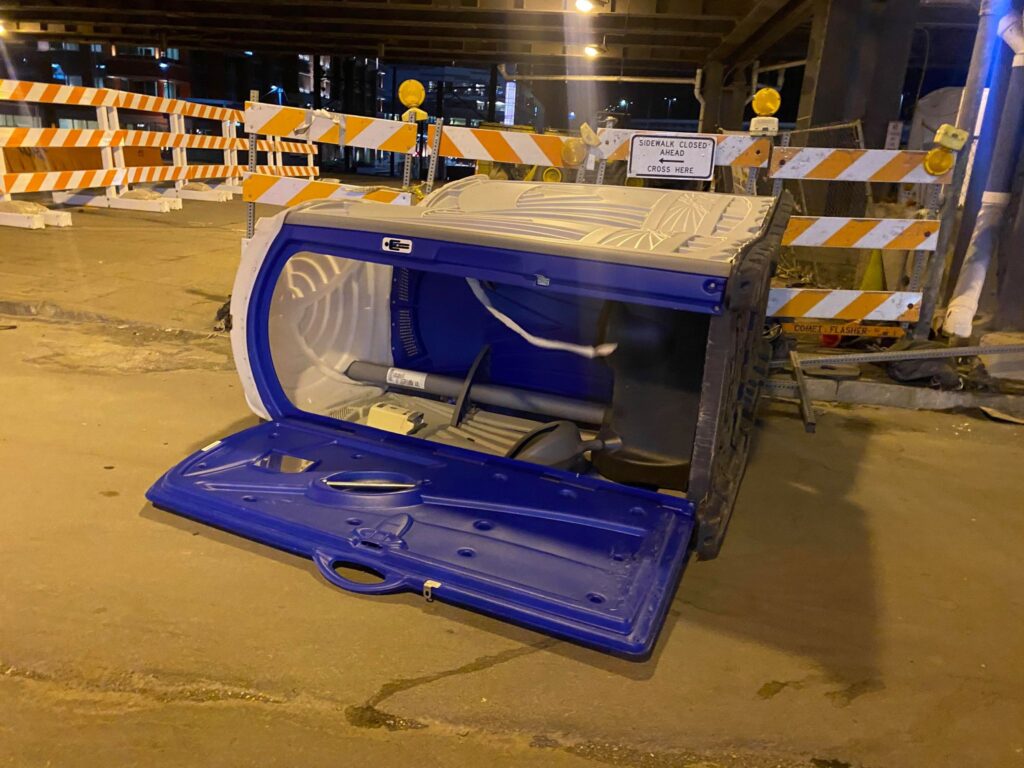 As the night went on, the contents began to become a messy slush through out the street.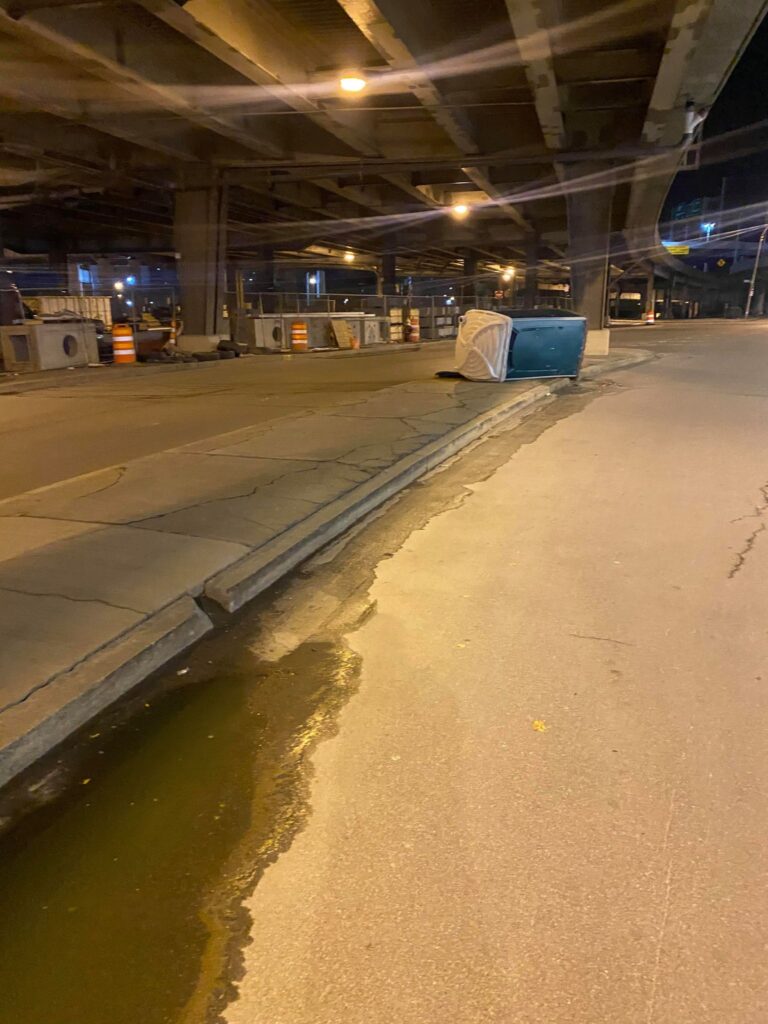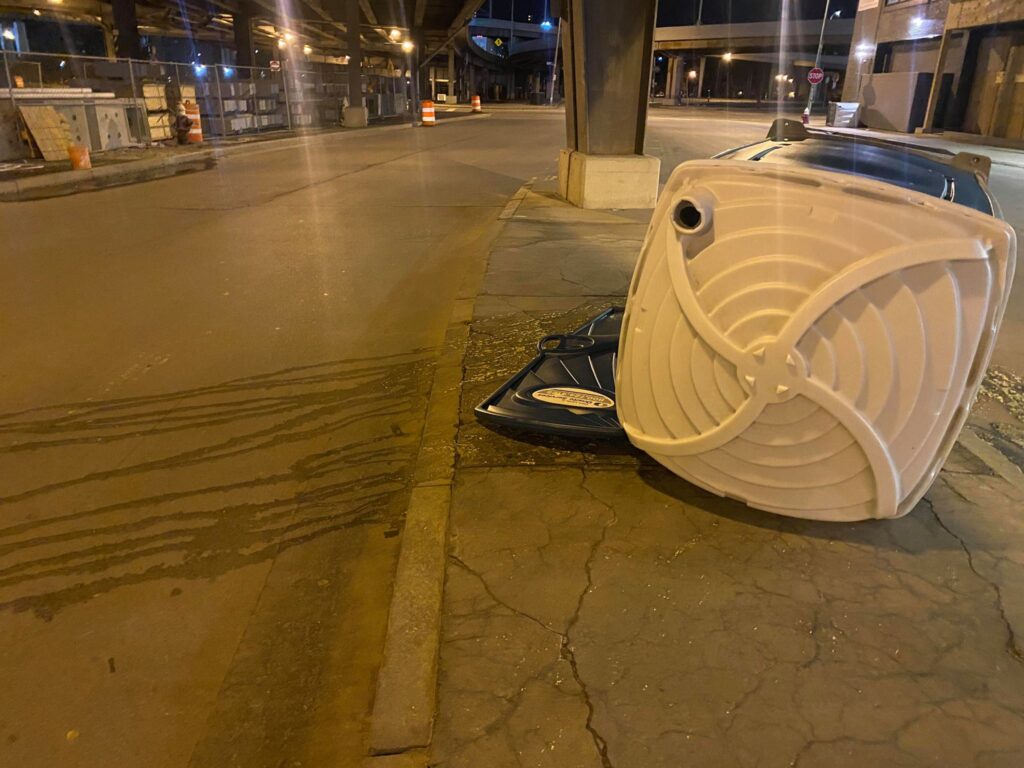 Less than a month ago in this same area, a garbage truck flipped over spilling its contents into the street and parking lots nearby.