All non-essential business and mass gatherings over 10 people have been banned in New York State. That however didn't stop Buffalo's Hip Hop Karaoke, from throwing an event with nearly 1000 participants… online!
With all bars and restaurants order closed by New York Governor Andrew Cuomo, HHK had to think outside the box.
Enter into Quarantine Karaoke. A live stream on Hip Hop Karaoke's instagram page, that drew nearly 1000 participants throughout Sunday afternoon and even gave you the chance to be the star of the show.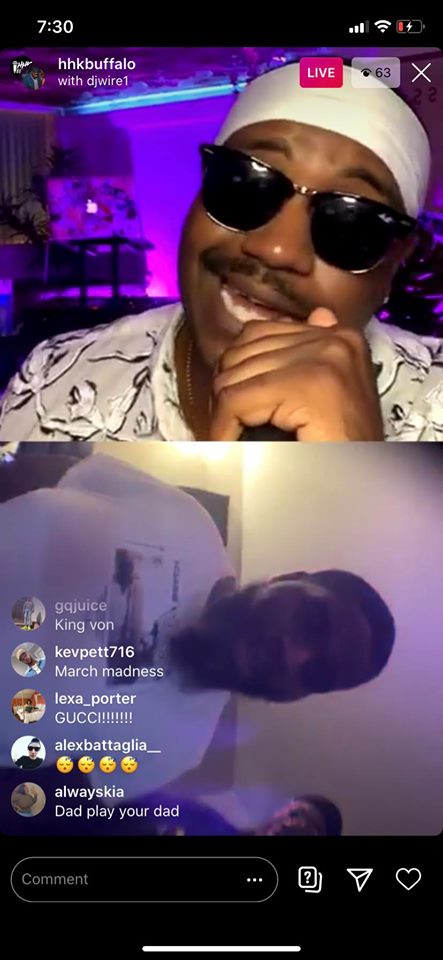 The split instagram live feed featured hosts Donnie and Gabby Arthur, and Oj Barker. Viewers could then 'request to join' the stream, where they would show up on the live, and would be able to sing from their home, car, backyard or anywhere they were quarantined.
According to Barker, there was between 70-100 people on average at any given time watching. He added that there were "about 1000 people checking in throughout the day".
Barker says they have plans to do this Sunday again at 3pm on their instagram page. If you're interested in becoming the next Beyonce or Jay-Z, this may be your chance!
HHK, most recently had to postpone their first silent disco, which was scheduled for back in March at VENU. Organizers say that they plan to come back even stronger after life returns to normalcy again.