Legendary NBA player Shaquille O'Neal aka Shaq, is throwing a rager this Saturday on Sirius XM. Shaq, who goes by DJ Diesel is bringing the energy with "Shaq's Bass All-Star Radio".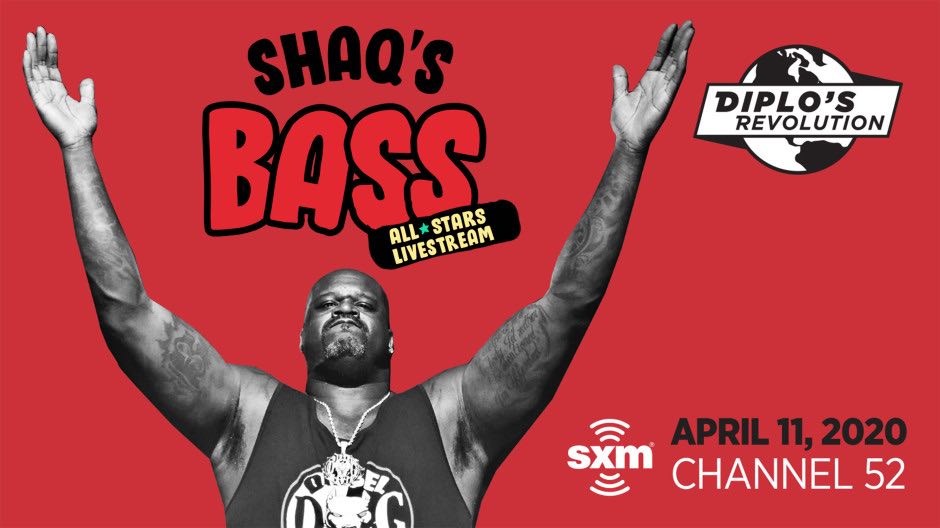 This Saturday, Shaq will be taking over Sirius Channel 52, 'Diplo's Revolution'. The day is set to feature brand new sets from himself and many other artists.
Sirius is free for users to stream through May 15.
The lineup:
Saturday, April 11:
Madreckless: 11am
K-Nine 11:30am
Yookie – Noon
Eliminate – 12:30pm
Wuki – 1pm
SayMyName – 1:45pm
Snails – 2:30pm
Valentino Khan – 3:30pm
4B – 4:30pm
NGHTMRE – 5:30pm
Shaq aka Dj Diesel – 6:30pm
Zed's Dead- 7:30pm
Peekaboo – 8:30pm
Blunts & Blondes – 9:30pm
Nitti Gritti – 10:30pm
ATLiens – 11:30pm
Sunday, April 12:
GRVEDGR – 12am midnight
Heckler – 12:30am