Buffalo, NY- March 5, 2021 – Bars and restaurants in New York State have defeated Cuomo again.
Supreme Court Appellate Judge Curran has declined to sign the appeal by Cuomo, New York State Health Department and New York State Liquor Authority.
They were seeking a proposed Order To Show Cause, which would have reinstated the curfew.
94 bars had sued to eliminate the curfew and won, allowing those 94 to remain open until 4am, in Erie County.
Any bars not in the lawsuit, still have to close at 11pm.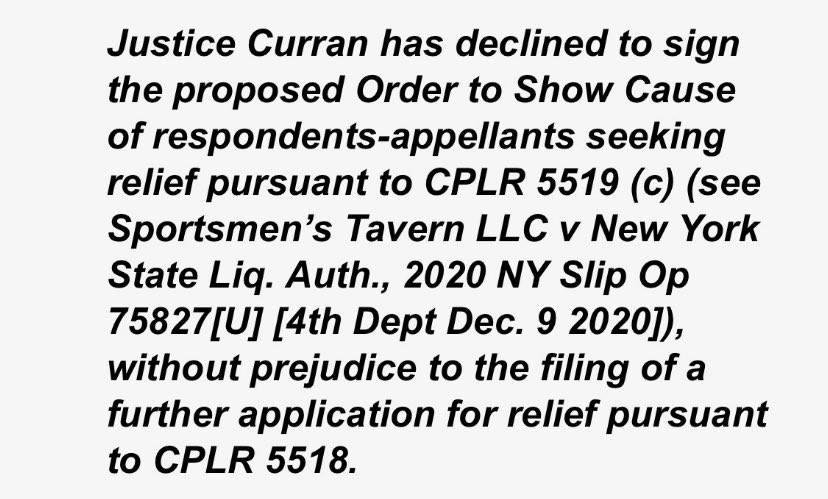 Previous: