Monday Night Football hasn't even had kickoff yet, but something is smelling a little fishy about the crowd. The virtual crowd that is.
Bills Mafia has snuck former Vice President Joe Biden, into the stands, in a position that has him appearing to be sniffing Patriots former QB, Tom Brady.
Patriots put the option on their facebook page, for fans to upload selfies of themselves, to be seen as the Monday night crowd. Each person could upload one photo per facebook account.
Biden, was uploaded into Section 309, between Brady and Buffalo's infamous streaker, Tristan Lambright.
BUFFALO GEAR AS LOW AS $9.99 SHIRTVIBES.COM
He's also was behind the internet meme guy, "Wood".
A fan even inserted a "Creepy Cuomo" into play as well, from CuomoCrap.com.
The Bills head to Gillette Stadium in Foxborough for tonight's Monday Night Football game. The Bills clinched the AFC East title for the first time since 1995, while the Patriots have been eliminated from the post-season.
This is also the first year that the Bills face the Patriots without Tom Brady behind center.
You can add your image to the screen now until game time, here.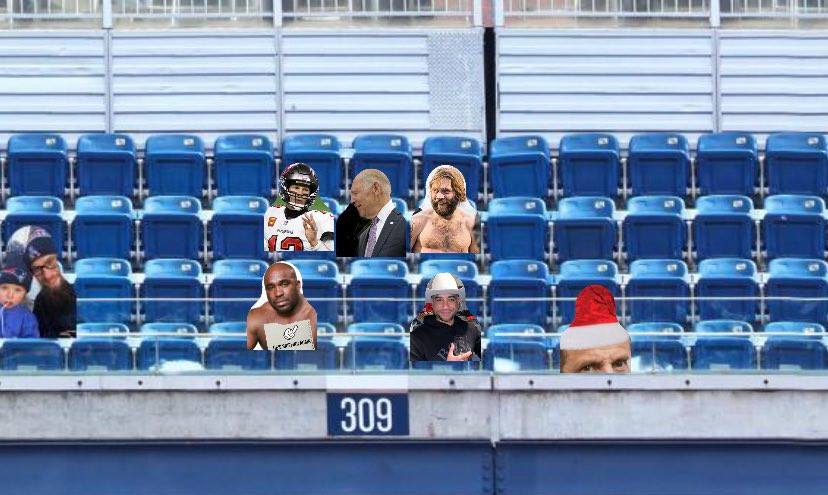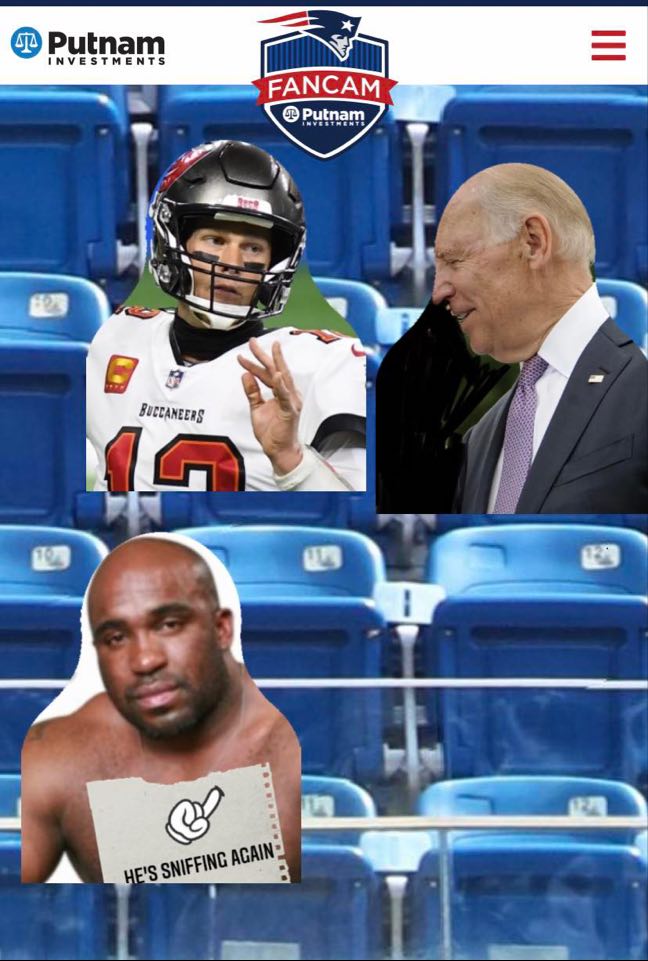 GRAB BUFFALO GEAR FOR AS LOW AS $9.99 FROM SPONSOR: SHIRTVIBES.COM