A second billboard is now up in Buffalo that states "Help Us" – Small Businesses and pleas to "Re-Open New York".
In addition it reads  "Cuomo + Hochul + Polancarz have us drowning"
This is the second billboard design to go up today in Buffalo asking for New York State to open and consider the economic impact on the small businesses.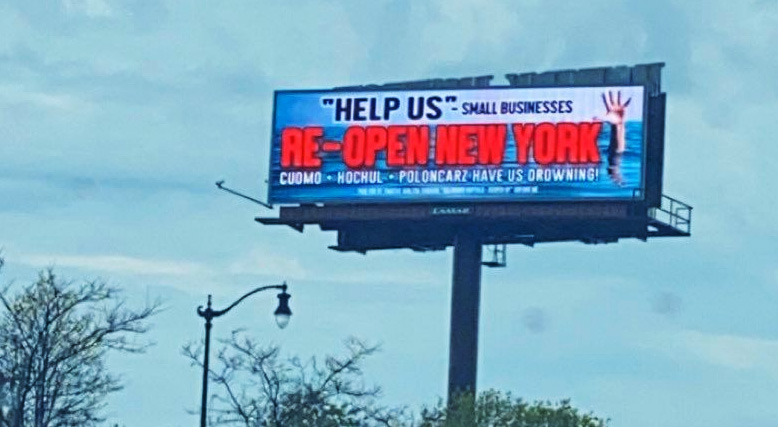 Phase 1 is set to open in New York tomorrow, but many businesses are still forced to stay closed, while others have already said they will be be financially forced to close for good.
The 48 foot long billboards appear along the 190 northbound and the 33 westbound and will remain up for the week.